Redevelopment of John Stokes Square
Construction of John Stokes Square precinct began in June 2019 and will see the existing 75 public housing dwellings replaced with 78 new homes in an attractive, modern design.

The new residences are designed for seniors and disability support and capable of supporting a wide range of tenants regardless of their age and ability, and are easily adaptable to meet specific tenant needs. Non-government organisation accommodation will be provided onsite for local support.
The project includes a new 24-hour purpose built police station and a pedestrian friendly link between the Nightcliff Village and Nightcliff Shopping Centre.
Construction is expected to be completed by late 2020.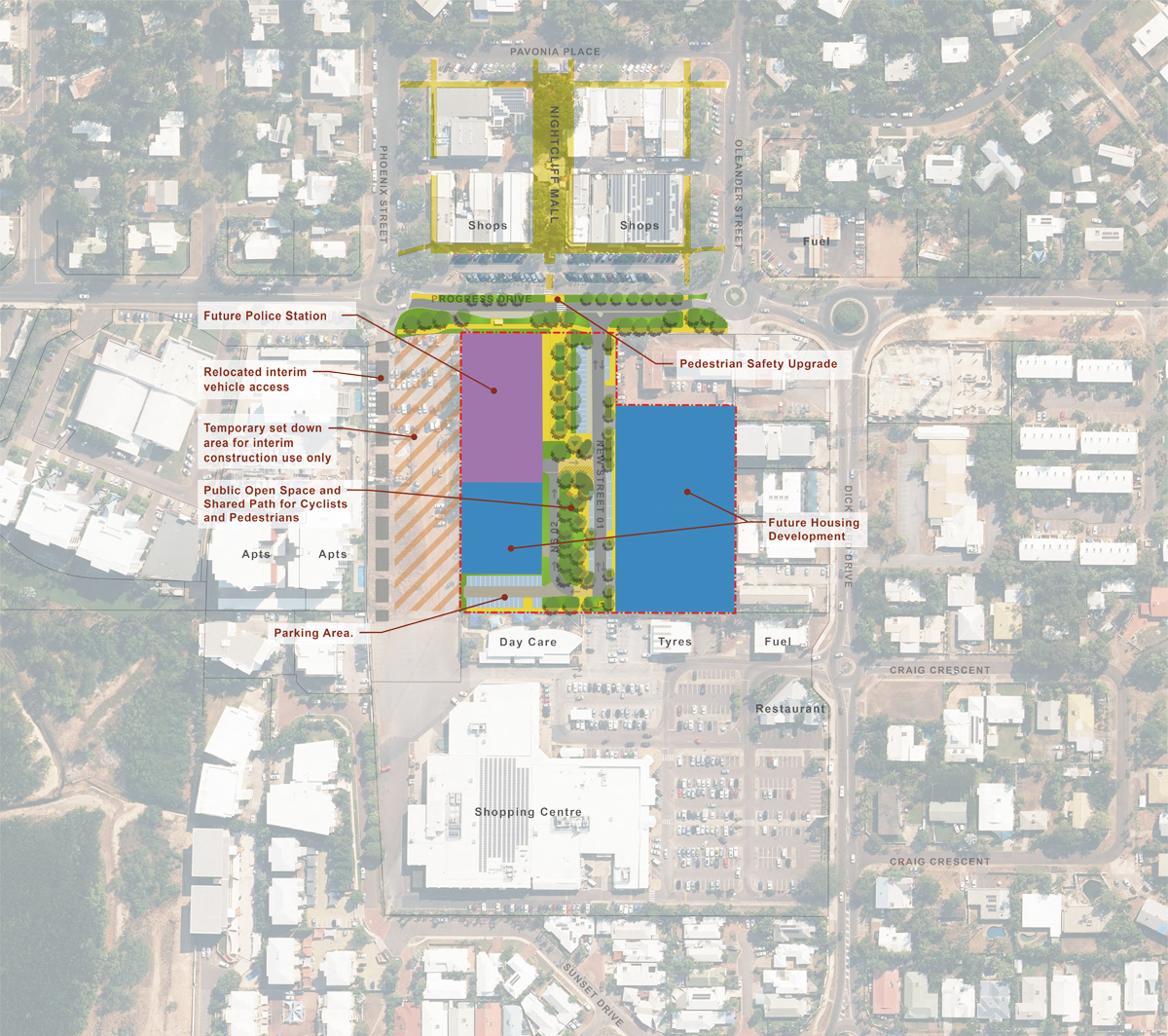 Last updated: 23 September 2020
Share this page: